ElevationUltra  
 Romjuls edition
Hvorsomhelt og overalt 
Lyst til å bli med på tidenes romjulsfest? 
Fra 28-31 desember kan du bli med å sanke høydemeter – Du har 45 km på deg til å sanke så mange høydemeter som mulig. Vi tenker du nå er i knallform etter å ha vært med på AdventUltra og har masse krutt i beina til å løpe alle bakkene du finner.
Vinneren er den som sanker flest høydemeter.
Anywhere and everywhere 
'Want to join us in gathering meters of elevation in the day leading up to new year? From 28 -31 December you need to gather as many meters of elevation as possible within 45km, the winner will be the one that gathers the most elevation.
  45km Elevation Ultra
Romjulsedition
Virtual race
Her er muligheten til å spisse formen i romjula og sanke enda en medalje før året er omme. Du bestemmer selv hvordan du vil fordele km i løpet av dagene løpe foregår – du registrerer hver økt inn på din side i racetracker. winneren er den som sanker flest høydemeter.
Du må huske å logge dine økter med en klokke, app på tld, gps elelr bilde av displayet på tredemølla for å bevise dine økter og høydemeter.
Det blir trukket ut deltaker premier underveis i løpet så pass på å del bilder av øktene dine på sosiale medier og tagg oss #elevationultra2020 og @hoyjordrundtogrundt
Now you have the chance to get a final medal before the new year starts. You decide how much to run each of the days, but remeber the one that gathers most meters of elevation wins.
remember to log your sessions on your watch, an app on your phone, gps or picture of the display on your treadmill to prove your sessions and meters of elevation
There will be prices to win along the way so make sure you share your runs on social media and tag us #elevationultra2020 and @hoyjordrundtogrundt
Beste romjula du har løp
Dette må du bare være med på og få med deg alle du kjenner, løpet kan jo gåes, løpes, krabbes – bare kom deg ut og sank høydemeter
Blås i juleselskaper og sofakos for romjula er best ute 🙂
You need to be part of this, and get all your friends to join you. you can run, walk, crawl – just get outside and collect meters of elevation
Never mind the Christmas parites and time on the couch, the time between Christmas and new years is best spent outside on your feet 🙂
Inkludert
Medalje
Trekning av premier
Vi deler gjerne dine bilder på våre sosiale medier
Godt humør
Sterke bein
Unnskyldning for å komme seg ut i romjula – du har jo et løp å fullføre
God samvittighet til å spise julegodis
You will get:
Medal
possibility to win prices
your pictures shared on our social media
Better mood
Improved health and strength
You can eat lots of christmas candy
Elevation Ultra Romjulsedition
Løpet koster 250kr
Da er du med i trekning på masse supre premier og du får medalje tilsendt i posten etter løpet 🙂
The race costs 250kr ( about 23 euro)
there will be lots of prices to win and you will be sent your medal after the race.
Løp eller gå din favorittløype eller utforsk nye steder, poenget er å komme seg ut i løpet av romjula og kjenne på friheten av å bevege seg. Du kan løpe alle 45km i en jafs eller dele det opp. 
Run your favorite course, or perhaps find some new trails, just make sure you get out and have some fun collecting elevation meters.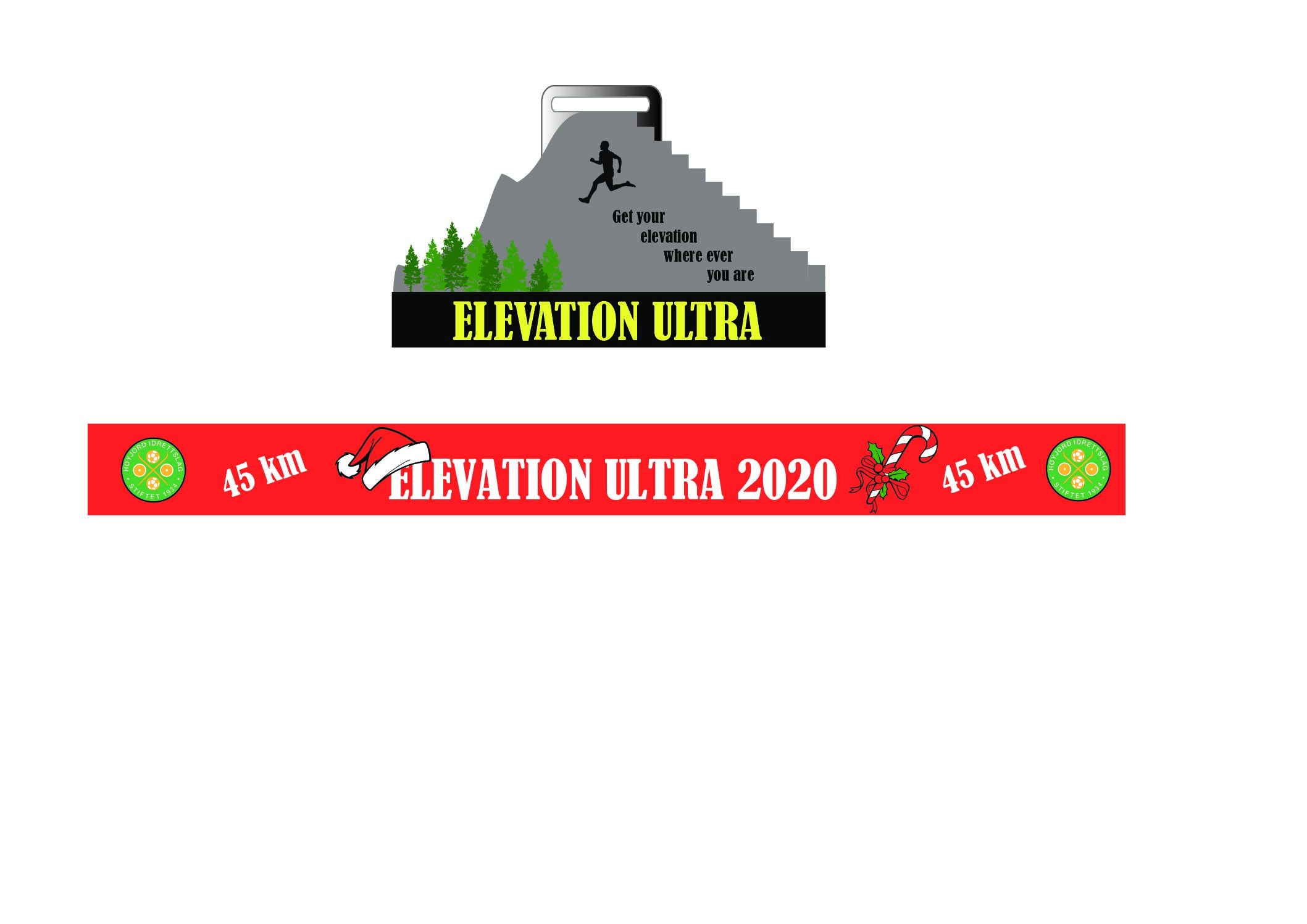 Alle får selvfølgelig medalje. 
ofcourse there is a medal for everyone