Hvorsomhelt og overalt 
Lyst til å bli med på tidenes julekalender???
Fra 1 desember til 24 desember kan du bli med å løpe 100km – du fordeler selv km mellom dagene, men alle 100 må være løpt innen 24 desember. 
Det er bare litt 4,16 km om dagen.
Anywhere and everywhere 
'Want to join us in counting down the days till Christmas???
From 1-24 og December (yes we Norwegians celebrate Christmas on the 24th) we invite you to join us to run 100km – you decide how many k you run each day or of you just do really longruns at the weekend, but you must get to 100k before the 24th.
That's only 4.16km pr day.
 100km AdventUltra2020
Virtual race
Advents kalenderen for oss løpere enten du liker å løpe langt eller kort om gangen skal dette løpet kunne passe for deg for du velger selv hvor lange øktene dine skal være.
For å gjøre det ekstra gøy har vi lagt inn et kart fra Tønsberg til Oslo (100km) hvor hver økt du logger blir registrert og du kan gjennom løpet følge din progresjon frem mot mål 
Du må huske å logge alle økter med en klokke, app, gps eller bilde av skjerm på tredemølle – slik at du har bevis for øktene dine.
vi vil før start sende deg en mail med info om hvordan du skal logge øktene dine.
Det blir trukket ut deltaker premier underveis i løpet så pass på å del bilder av øktene dine på sosiale medier og tagg oss #adventultra2020
This is the best advent count down for runners, no matter if you love to run long or shorter this will suit you as you choose how long each run will be, a little every day or weekend longruns.
To make it even more fun we have added a map to the race, the map will update every time you log a sessions and you can follow your progress from Tønsberg(Norways oldest town) to Oslo(our capital).
Remember to log your sessions on your watch, an app, GPS or picture of the display on your treadmill to have proof of your sessions.
Before the race starts we will send you an email with the detail of how to register your sessions.
There will be prices to win along the way so make sure you share your runs on social media and tag us #adventultra2020
OBS: 
Alle øktene dine skal logges via en klokke, app eller gps, evt bilde av display på tredemølla – dette legges ved som bevis for din økt når du logger distansen din inn på racetracker via linken du fikk på mail da du meldte deg på.
Fortvil ikke om du aldri har logget økter inne på racetracker før, det er enkelt og jeg vil sende ut en mail i forkant av start hvor jeg forklarer dette for deg.
All your sessions must be logged with a watch, app or gps or picture of your treadmill display – this you need to add as proof when you log your distances into racetracker via the link you got in the registration email.
Do not worry if you have never logged a session into racetracker before, its really easy and I will send you an email before the race starts were I will explain it all.
Beste adventskalenderen du har løp
Dette må DU bare være med på og få med deg alle du kjenner, løpet kan  gåes, løpes, krabbes – bare kom deg ut. 
Blås i julevasken og baksten, adventstida er best ute.
YOU need to be part of this, and get all your friends to join you. you can run, walk, crawl – just get outside
Never mind the Christmas washing and baking, advent is best spent outside on your feet.
Inkludert
Medalje
Trekning av premier
–> obs: du er kun med på trekningen av premie de dagene du har logget en økt 
Vi deler gjerne dine bilder på våre sosiale medier
Godt humør
Bedre form
God unnskyldning for å slippe litt av julestria for du må tilfeldigvis ut og løpe et løp…hver dag frem til jul
Hele familien kan være med
God samvittighet til å spise julegodis
Included
Medal
Possibility to win prices on the days you have logged an session
your pictures shared on our social media
Better mood
Improved health
Good excuse to not do the Christmas cleaning as you have a race to run – everyday untill Christmas
The whole family can join
You can eat lots of Christmas candy
Løpet koster 250kr
Da er du med i trekning på masse supre premier og du får medalje tilsendt i posten etter løpet 🙂
Om det blir noe overskudd så går det uavkorttet til Høyjord IL sitt arbeid med idrett for all aldre, tiltak til å komme seg ut og ha det gøy med sport.
The race costs 250nok ( about 23 euro)
there will be lots of proces to win and you will be sent your medal after the race.
If there is any profit everything will go towards our work with sport for all ages, getting kids out and moving – having fun outside 🙂
Løp eller gå din favorittløype eller kanskje du vil utforske nye steder, poenget er å komme seg ut i løpet av julestria og kjenne på friheten av å være i bevegelse.
Run or walk your favorite course, or perhaps find some new trails, just make sure you get out to clear your head in the hectic days running up to Christmas.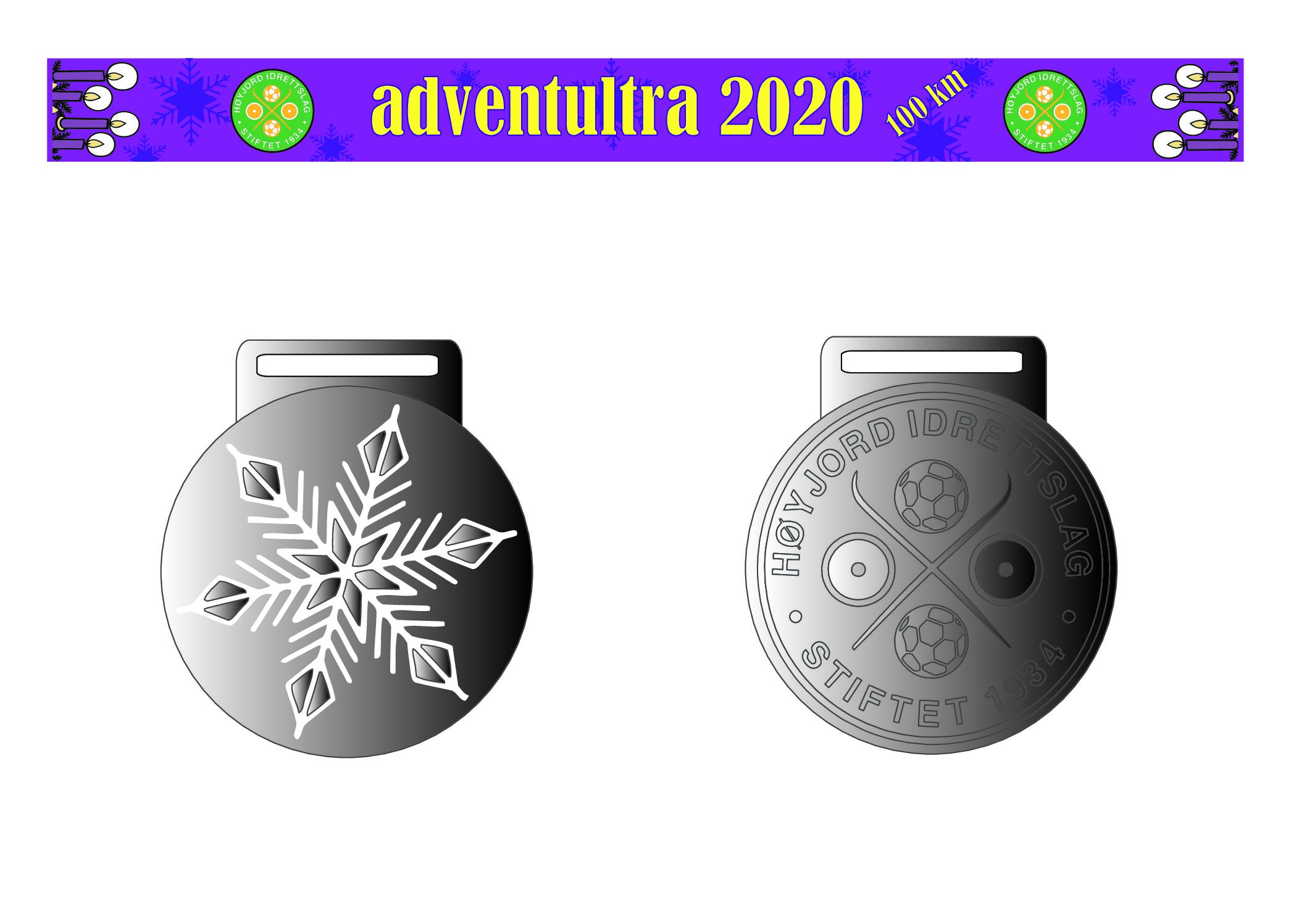 Alle får selvfølgelig medalje. 
of course there is a medal for everyone